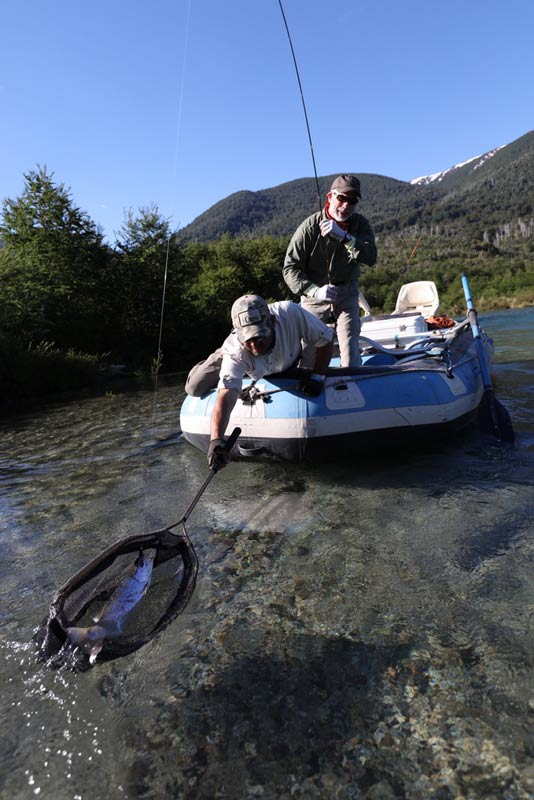 Welcome to another fabulous season in Patagonia at Rio Manso Lodge! With lots of snow this winter, our rivers are full and our fish are hungry. Come see for yourself.
Every year we work hard to improve our customer experience in both our level of service at the lodge, and on the water. This year offers two distinctly different and unique opportunities: a new float, camp and wade adventure coupled with fishing at the lodge, and an educational opportunity to learn more about providing medical care in austere environments. More details are below.
For those just looking for the Rio Manso Lodge they know and love, don't worry – our pristine lakes and rivers are still here, filled with beautiful rainbow, brown and brook trout, and just waiting for you to cast a fly! There are still some good dates available, and now is also the time to consider a fall (March-April) fishing trip.
New Float & Camp Offering For 2022-2023 Season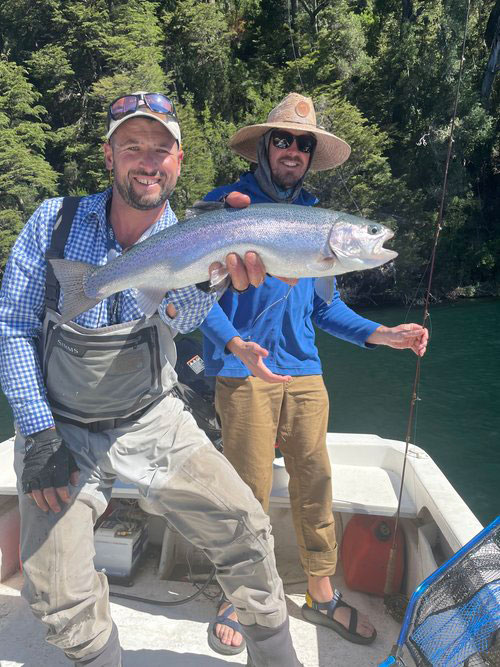 New for the 2022-2023 season, we're pleased to introduce a new fishing experience at Rio Manso Lodge this year, a trip that combines the comfort of the lodge with the excitement of a two night float trip on one of Patagonia's legendary rivers, the Collon Cura. In the course of a week, each guest will spend part of the time floating and fishing the Collon Cura River, and part of the time relaxing at Rio Manso Lodge and fishing the lakes, rivers and creeks that surround the lodge. You'll start the week at Rio Manso Lodge, relaxing and fishing nearby for a day or two, then depart for the Collon Cura for two and half days floating, fishing and camping in comfort, returning to the lodge for your final days and nights.
Outdoor Sportsman CME Certification Course January 15 – 22, 2023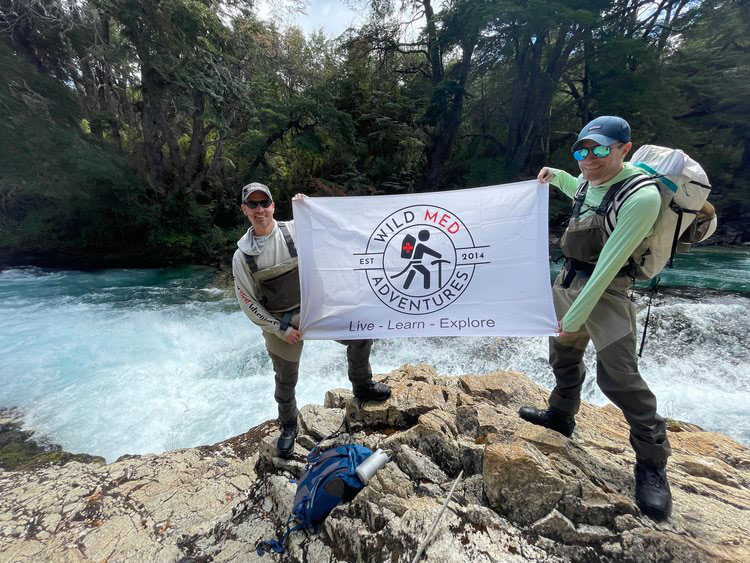 This course is ideal for those interested in providing medical care / prevention to hunters and fishermen or those looking to learn more about possible injuries and accidents encountered while in austere environments. We will complete the core curriculum of this Outdoor Sportsman CME certification course while fly-fishing in Patagonia and exploring the many rivers and creeks in this beautiful area. Enjoy 6 days of fly-fishing with the highly regarded Argentina guides, other activities included such as white water rafting, horseback riding, hiking trails, birding and more, 11 hours CME lectures / work-shops, excellent food and drinks including beer and wine while making new friends. In addition, earn credits towards your FAWM via the WMS society. This is a first class trip guaranteed. Learn more about the certification and course here.
Rio Manso's Fall Season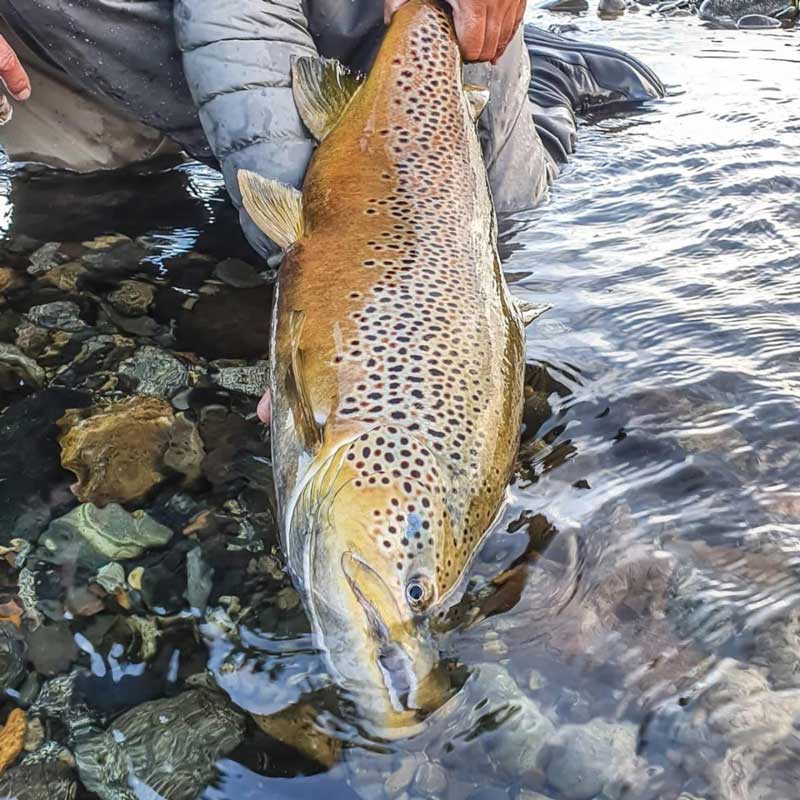 If you are anything like we are, you don't want to give up on fishing until nature says it's time. Well, that time doesn't come in Patagonia until the end of April. Fall is the time to strip streamers and hunt for what just might be the biggest fish of the season as giant browns, massive rainbows and spectacular brook trout get ready for winter. We have plenty of room left then, from March 26 until April 30. The weather is cool and refreshing, and the mountains turn glorious reds and yellows. Come see what fall in Patagonia is all about!